Intern Spotlight- Gaurav Jaisinghani
Strayos is Proud to Introduce... Gaurav!
Gaurav is a Strayos Star and we are so excited to be working with him this Spring!
Gaurav is pursuing his Master's degree in Computer Science from University at Buffalo
Lured by Lady Liberty's siren song of "Different" and "Opportunity," Gaurav left behind his home and everything he had always known to seek out adventure and the next great thing. From hot sunny India to snowy Buffalo, Gaurav found his Spring 2021 home- Strayos.
What inspired you to study Computer Science?
I started coding when I was in my freshmen year. I like to work with logic building and Mathematics, that is very fascinating for me. I enjoy working with algorithms.
What interested you about Strayos? Why did you apply?
Strayos is using Computer vision and AI technology in mining. I like how they have been making progress with Machine learning. I want to gain more experience and knowledge about how a startup use their resources optimally. I am interested to expand my technical background and help Strayos in making advances.
What do you want to do in the future?
I am looking forward to work as a Machine Learning Engineer and gain industrial experience in AI tech in future.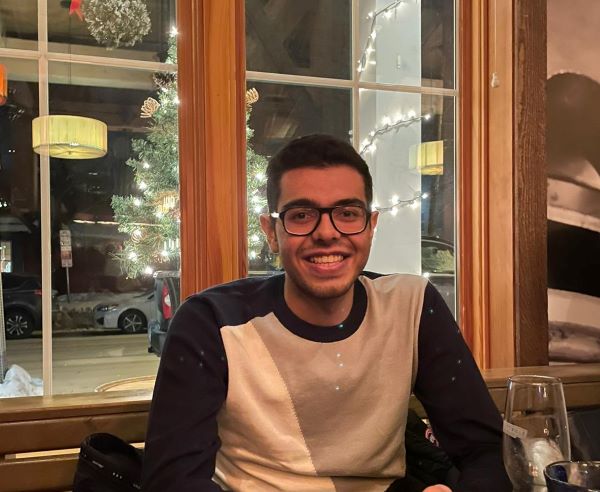 What's next for your career?
Strayos is a cutting edge Artificial Intelligence company disrupting and transforming one of the world's most critical industries.
We're making mining better- safer, more efficient, better for the environment and we're doing it by leveraging the power of data.
Time to dig in.
Want More?
Visit the Website
See other intern experiences:
Mining AI Interns
Business & Marketing Interns
Follow us!
Email List
LinkedIn
Facebook
Twitter
YouTube
Download our FREE AI Guide for Mining to learn more about the advances AI is making in the mining industry or visit our YouTube channel to see how AI is empowering mining like never before.
Subscribe to
Get the latest posts delivered right to your inbox