Employee Spotlight- Shuo Zhong
Strayos is proud to present... Shuo Zhong!
Shuo aka Thor is our Computer Vision and Machine Learning Engineer, located in our Buffalo, New York office.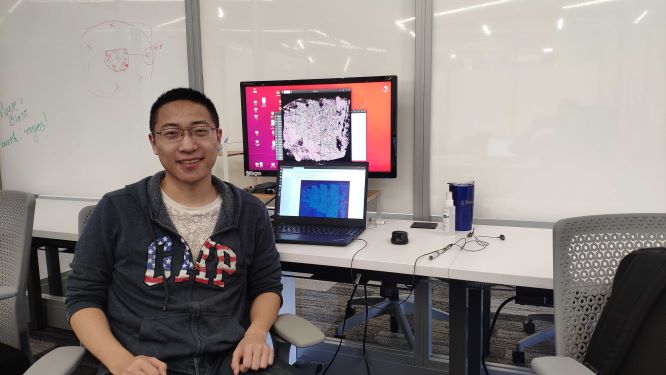 Thor- Strayos' God of Deep Learning, pausing in his endeavors only briefly to grace the photographer with a smile.
Origin
Shuo grew up in Sichuan, China. An incredibly talented young man, he journeyed to the US to get his Masters degree from Washington University in St. Louis, Missouri. Once here he took the name Thor, because, "if you are going to pick your own name, it should be an awesome one."
While he misses China, especially the Sichuan food, like hotpot, skewer, skewer in hotpot, he has come to embrace his new home.In 2018, lured by the application of 3D vision and machine learning to the real world challenges the mining industry is facing, he applied for an internship with Strayos. Because of his epic performance, he was offered a job upon completion of his program and has now been with Strayos for over a year, quickly becoming one of our most cherished assets.
Superpowers
Thor has never shrunk from a challenge, he has welcomed the battles inherent in working for a startup. In the year he has worked for Strayos he has gleefully added the skills of interviewing, mentoring, team management, customer satisfaction, and playing with the CEO's children to his arsenal. He has never run from fight. In fact, his favorite part of working for Strayos is his ability to take full control of the project he's working on- because that's what heroes do.
In fact, when asked what vegetable he would be, if he were a vegetable instead of a god, he stated confidently he would be a potato. "A potato is versatility and can be cooked in a variety of ways." And should he be stranded on a deserted island? He states the three things he would take with him would be a hot pot, a skewer, and a skewer in a hotpot. For he would rather die from feasting than die from starvation.
Legacy
Thor's handiwork can be observed by any fortunate customer in the GCP AI detection, haul-road AI, highwall AI, and the deep learning model for monitoring ecological conditions. Today, Thor is helping to perfect the rock-mass AI and to optimize the speed and performance of the software. In the next 5 years Thor's ambition is to learn more and get promoted more.
His advice to new Strayos hopefuls: "You don't have to be a master at the beginning, but you have to be fast to learn" and when asked to describe Strayos as a movie, he says "of course, its science fiction, the future is coming, and it's coming through Strayos."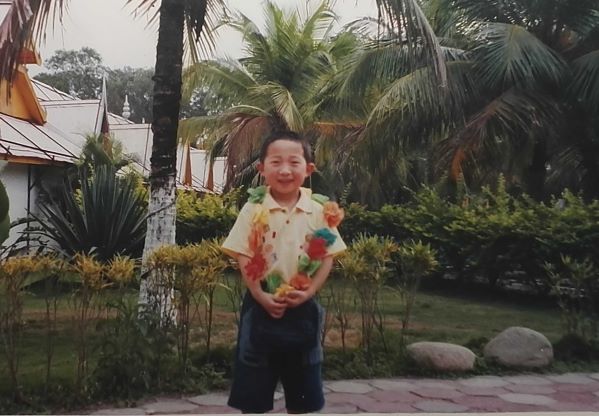 Growing up in Sichuan China, his awesomeness apparent early on.
Subscribe to
Get the latest posts delivered right to your inbox