A New Workflow to Increase Drilling Accuracy Using PPK Drones and GPS Smart Drills - Webinar Summary
Designing and implementing a precise drill plan is critical for achieving an optimal blast outcome. In recent years, GPS Navigation Drills have enabled pinpoint accuracy for drilling operations. However, the major blocker for their widespread adoption has been the added requirement for getting an up-to-date high accuracy bench survey before each shot.
Now, PPK drones have unlocked a new workflow that can produce a survey-grade digital model and shot design in minutes, without the need for a GPS base station. Blast designers now have the flexibility to easily create Smart Drill plans for any site they visit.
Kris Jeremiah of ARI Inc. and Robert Klau of Klau Geomatics will share:
The benefits of using a Post Processed Kinematics(PPK) surveying methodology with Strayos Drone photogrammetry to achieve highly precise positioning (X, Y, Z) of drill holes based on the drill pattern, and
The fully automated workflow of transmitting the drill plan to GPS enabled drill machines
Learn how this approach
removes the manual process of surveying each hole using a GPS rover or laying out ground control targets
applies PPK data processing to ensure the accuracy of the drilling position
makes it fast, easy, and simple to collect survey data without a base station
We will share Actual Case Studies that
Demonstrate use of PPK drones with GPS enabled drills
Compare the time required to capture and process the data
Compare the accuracy of the analyzed data
See Real Examples of how generated data and drill layout is used to:
execute the complex blast with a challenging geology
reduce the oversize
increase overall safety
Materials
Q&A
We'll Start at the end...
Unfortunately we ran out of time before we were able to answer everyone's questions. So, as promised, here are the answer to the questions asked during the webinar...
Vibration is great but sometimes we need to know about back break. What do you have for looking at that issue?

You can measure and manage back break using the Strayos Muckpile AI module. Upload your post-blast drone images and the platform will automatically detect the muckpile, draw a series of profile sections through it, and correlate this with the pre-blast shot design to perform a series of analyses.

What is a 'core station'?

A Continuously Operating Reference Station (CORS) network is a network of RTK base stations that broadcast corrections, usually over an Internet connection. Accuracy is increased in a CORS network, because more than one station helps ensure correct positioning and guards against a false initialization of a single base station.

Would drones with 3D capabilities such as the skydio enhance this data or make no difference?

The 3D Scan capability from Skydio is an automated flight planning tool that removes the need for the user to manually move the drone into the right places to take pictures. Automated flight planning makes it easier to collect data and helps ensure that you capture quality data for creating an accurate 3D model. It is still possible however to achieve the same outcome with other drones and/or flight planning applications. Strayos accepts any high resolution geotagged images from any source.

Have you considered incorporating geochemistry data (ARD/assay characterization) in the workflow for segregating material and improving blasting efficiency?

Yes, we have built AI models that use hyperspectral imagery to assess mineralization and ore grade in the bench/muckpile. This enables better segmentation of material during the blast design workflow and can help reduce dilution. The platform also has the capability of importing assay sampling data for the same purpose.

Within the new workflow, who designs the blast?

In the case discussed in the webinar, the Blaster in Charge from ARI would design the blast. Sometimes this would also involve approvals from senior technical staff.

How does drone face profile accuracy compare to lazer profiling?

Our 50+ customers have performed comparisons to laser profiling and found burdens to be within 10cm or 0.5ft even without PPK processing. This has also been verified by published US university studies. Point to point comparisons of distance measurements generally do not show any detectable difference.

So I can mount this klau system to a phantom drone to improve quality correct?

Yes, the Klau system can be fitted to a range of drone models including the DJI Phantom 4
Poll Questions

Speakers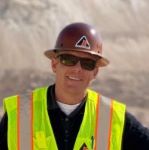 Kris Jeremiah | President ARI Inc
Kris received his Degree in Mining Engineering from the University of Idaho in 1998, before becoming owner of BJ Equipment Company a Drilling, Blasting, and Rock Crushing Contractor that serviced customers in Oregon, Washington, Indiana, Nevada, and California. In 2011 he became President of Aggregate Resource Industries, Inc. A drilling, Blasting, Crushing, & Aggregate Supplier company.


Robert Klau | President Klau Geomatics | Co-Founder/CEO 4DMapper
Rob has 35 years of international experience as a consultant/contractor in mapping, geodetic surveying, photogrammetry and exploration. He is founder and director of Klau Geomatics, a successful survey operations company, now manufacturing the KlauPPK GNSS IMU integration platform. He founded, grew and successfully exited a UAV mapping company. Rob has solid domain expertise and a broad perspective on the geospatial industry. He holds a Bachelor of Surveying degree and ESP-AP SSSI certification.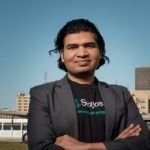 Ravi Sahu | CEO Strayos
Ravi Sahu is a Founder and CEO of Strayos. Before founding Strayos, he spent more than 12 years working globally with Fortune 500 companies like AT&T, Verizon and British Telecom in various roles, from product management to the building teams for large digital transformation projects. His area of expertise is in computer vision, machine sensor data analytics and artificial intelligence. He holds an MBA from Washington University in St. Louis and a computer science engineering degree from India.

New technologies are rapidly changing the drilling, blasting, mining, and aggregates industries, empowering them in ways never before possible. Make sure you are taking advantage of the best tools available.
Check out our 2 Free E-books on AI applications for the drilling, blasting, and mining industries to see all the amazing advances that are available.
AI Guide for Drilling and Blasting
AI Guide for Mining
TLDR? Watch our videos instead:
YouTube
Subscribe to
Get the latest posts delivered right to your inbox